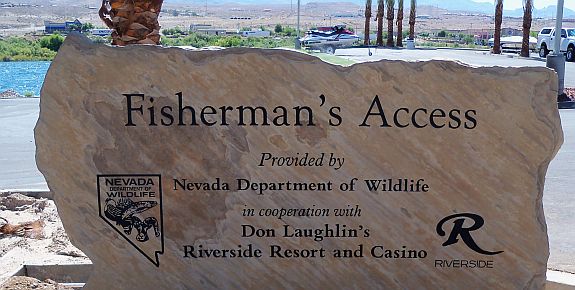 Located on Casino Drive in Laughlin, along the Colorado River and just south of the Laughlin Bridge, Fisherman's Access has a boat launch ramp, ample parking for vehicles with trailers, and restrooms. Admission and launch ramp use are free. The green, grassy river walk area perfect for picnicking.
The new ramp can launch two vessels side-by-side and not interfere with public safety crews which have their own dock. The four-lane paved river access has separate twin-laned launch and recover lanes.
Under a 30-year agreement with the Nevada Wildlife Department the Riverside Resort Hotel-Casino, in exchange for additional North Tower parking, will maintain the facility and has paid for the total redoing of the 28-year-old launch facility.

Fisherman's Access as seen from Bullhead City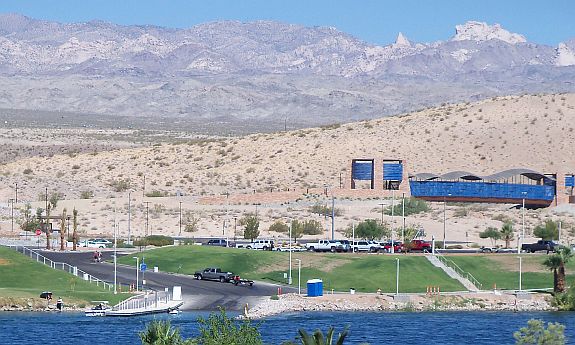 The entrance to the the Laughlin Regional Heritage Greenway Trail can be seen in the background. The blue bridge is part of the trails system.

The bridge across the Colorado River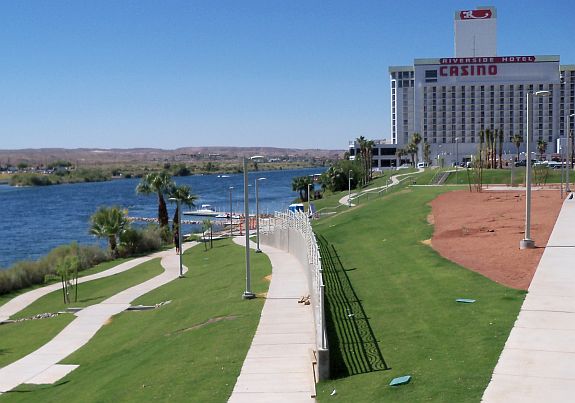 View of Fisherman's Access looking south toward the Riverside Casino