The Memorial Park is open year round and admission is free. To locate the memorial take AZ highway 95 to Riverview Drive. Go west on Riverview Drive 2 miles, until the road ends at Riviera Boulevard. Turn left on Riviera Boulevard about 300 yards into a large parking lot. Follow the blue signs to the monument.

The south part is on Rio Grande Road, with access on a nearby street. It and has a set of panels with the names of all Arizonians killed in a century of conflicts. The Wall displays bronze plaques engraved with the names of more than 3,000 service men and women from the State of Arizona who were killed in all the armed conflicts in the last 100 years. On each side of the memorial wall are enormous eagles surrounded by 50 stars representing the 50 United States.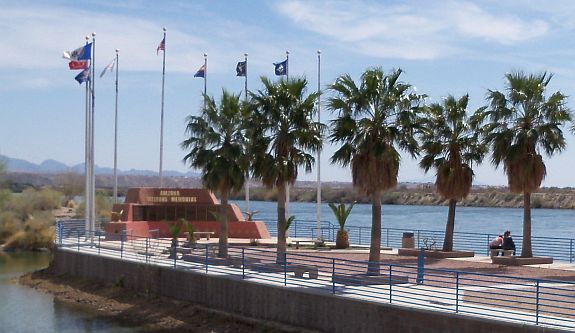 The north part has columns and an eternal flame. The Arizona Veterans Memorial Park also contains a pyramid shaped stone memorial honoring the U.S.S. Arizona, which was destroyed in the attack on Pearl Harbor that marked America's entry into World War II. The Arizona Firefighters that went to New York City after 9/11 are also honored.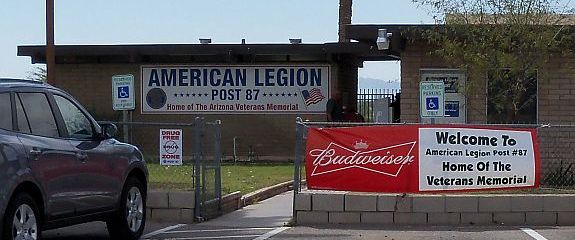 Contact the Amerian Legion Post 87 for more information on how to find the Memorial. Their address is 2249 Clearwater Drive.